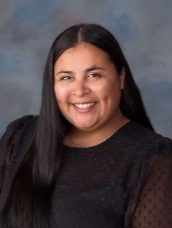 Hailley Nieves
Science Faculty
Groups: Science
Hailley Nieves teaches middle school physical and life science. She is a marine biologist by training and loves all things about the ocean, especially sharks. Hailley has taught in classrooms all over the world from the Dominican Republic to on-the-sea voyages in South Australia.
As once the resident advisor for the Green Living Learning Community at her undergraduate school, Hailley has developed a true compassion and knowledge for encouraging sustainable living and conservation.
Fun fact: Hailley was the resident marine biologist on board a Great White Shark and Australian Sea Lion dive company vessel and dove with the sharks and sea lions on a daily basis.