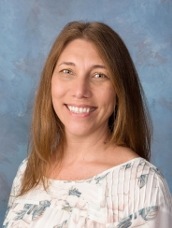 Carolyn Bogaski
Science Department Chair
Groups: Science,Science Department Chair
Carolyn Bogaski is an Upper School Science teacher and the Science Department Chair - teaching all levels of Biology & Environmental Science. Before joining The Pine School, Carolyn spent 16 years working within independent schools holding various positions and has taught students of all grade levels, K - College.

An active member of Phi Kappa Phi, Carolyn's love of learning ensures that she will always seek pathways for continued growth, while sharing her passion with others.

Fun Fact: Carolyn enjoys spending time with her family doing outdoor activities like snorkeling, canoeing, hiking, and biking.