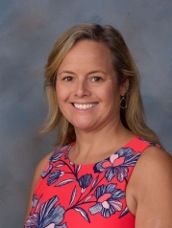 Justine Snow
Science Faculty
Groups: Science
Justine Habicht is a middle school teacher and Environmental Education coordinator. In her role at Pine, she teaches Science to 5th and 6th Grade, facilitates STEM classes, teaches Zoology, coaches 5/6 Volleyball, and sponsors the Middle School Environmental Club. In addition to leading students, Justine also leads a group of colleagues, The Green Team, to maintain The Pine School's status of Green School of Excellence.
Justine was born in New Jersey. Justine is a proud mother of two daughters.
In her free time, she enjoys fitness, the beach, and travel. She is also a volunteer for the Humane Society.
As a Pine School faculty member, Justine attended the Project Zero Classroom Conference held at Harvard's Graduate School of Education.
FUN FACT: Justine loves goats and was crowned Middlesex County 4H Fair Queen in 1991.